Cam's Top 10: Documentaries!
Funny, interesting, staggering, shocking, upsetting; the power of the documentary.
The art of making a documentary is one that has many interpretations. Some are very grounded and basically conducted, some are animated, some are even entirely fictional – but all are set within the context of an observation on something. That something could be literally anything of interest, from obesity to the Holocaust. This affords filmmakers a wonderfully blank canvas to work from. Over the years, there have been some staggering pieces of work, which in some cases, have had subsequent, severe real-world consequences. This article will look at the 10 best out there.
This is a genre of film which is difficult to narrow down into a list, as there will definitely be omissions people will feel deserve a place – so please, let us know at the end what documentaries you love and think people should see.
10. Icarus
This doping-scandal epic swiped the Best Documentary Award at the last Academy Awards. Filmmaker Bryan Fogel set out to investigate the trend of doping in competitive cycling, talking to several experts, most importantly of all, Grigory Rodchenkov. But this encounter led Fogel into a conspiracy on a national level. What starts off as an interesting examination of the sport swiftly turns into an intense thriller, the handling of which is mightily impressive considering the stakes.
9. Man On Wire
Constructed very much like a heist film, the subject matter of this documentary may not be as hard-hitting as others, but Man On Wire is breathlessly fantastic. The focal point of the film is Philippe Petit's infamous high-wire walk between the Twin Towers in 1974, but the director James Marsh looks back at Petit's past, showing how the loveable rogue eventually decided to take on such a feat. Using never-before-seen footage of preparation before the walk, Marsh's biopic feels more like an unfolding story than a true one.
8. The War Game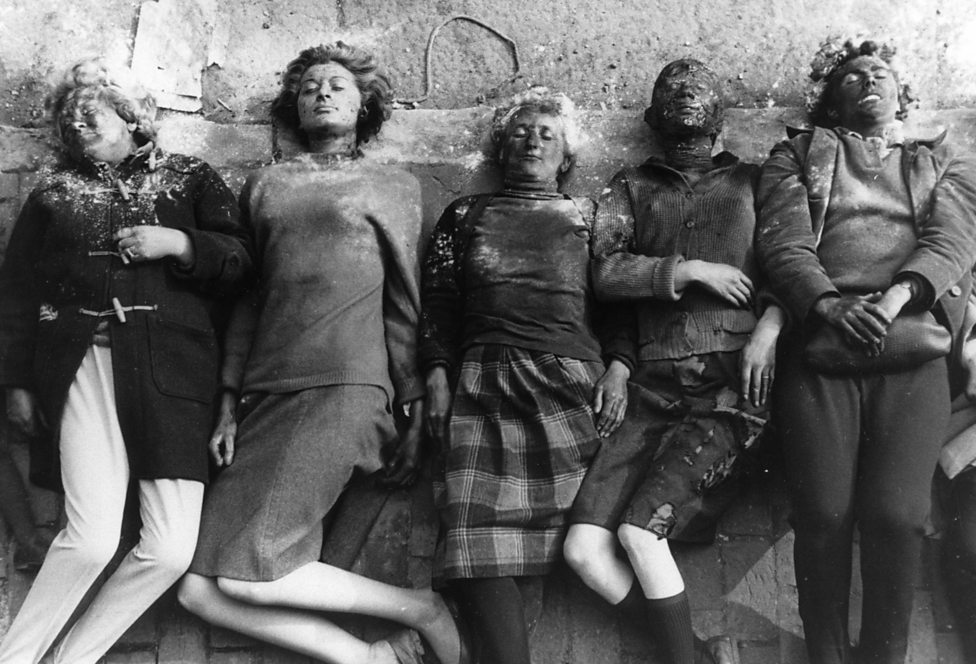 Peter Watkin's historic film's classification as a documentary is a little controversial, as the whole thing is a dramatisation of a hypothetical nuclear attack on Britain. But it is filmed in the documentary style, given more impact through this choice and so well-produced it won the Oscar in 1966. Even today it's a terrifying watch, but at the time the BBC said: "The effect of the film has been judged by the BBC to be too horrifying for the medium of broadcasting." If that's not the perfect advert, I don't know what is.
7. Super Size Me
The documentary that got me into documentaries. Trivially conducted, maybe, but the end product is hilariously gripping and very re-watchable. This is in part thanks to Morgan Spurlock's fleeting attitude towards the subject matter, very much an everyman, making his pursuit all the more interesting. But even though we already knew McDonald's is bad for you, the success (and discontinuation of the Super Size option six weeks after its release) of the film goes to show how interested people are about what they eat.
6. Bowling For Columbine
Michael Moore is a famously opinionated filmmaker. But Bowling For Columbine (which from the outset seems like a very specific discussion but is actually a much wider observation on gun control) is a deeply cynical, thoughtful film. This makes it a particularly fiery watch, as we see Moore's perception of normality fade through interviews with victims of Columbine, Canadians, and most damningly of all, Charlton Heston. Pertinent now more than ever.
5. The Thin Blue Line
This one is years ahead of its time. Directed by Errol Morris in 1988, it investigates the conviction of Randall Adams for the murder of a police officer – a crime which he didn't commit. Using stylish recreations which are repeated throughout the film, Morris tracks the incident back to the initial reports, interviewing several officers, lawyers and other key figures around the killing. The miscarriage of justice which is slowly dissected will stay with you – the film was that impactful, Adams was released a year after its debut.
4. Citizenfour
There's an anxious energy to Laura Poitras' documentary. No matter what you know about Edward Snowden, you'll be caught up in the patriotic momentum of this staggering work. Taking place over the course of several days in a fashion which feels very much like real-time, it looks at the build-up to the monumental leak of detrimental NSA documents about several unethical practices. A modern-day, real-life espionage thriller with a profound sense of urgency.
3. Waltz With Bashir
One of the more striking inclusions on this list. Ari Folman has a firm hand on the key balance between being personal, prosecuting and informative through Waltz with Bashir, an animated insight into the psychological effects of the First Lebanon War in 1982. It's a sensitive, remarkable piece of work that presents a devastating part of history in a way that never feels inappropriate, rather, it feels essential.
2. Capturing The Friedmans
This is an astounding documentary filmmaking achievement. Both a disturbing insight into the fickle nature of an unconventional family and a queasy, mind-bending examination of what truth means in the justice system – particularly when it comes to the most heinous of crimes, it's most powerful in its disturbing normality.
1. Blackfish
Both quietly haunting and outright enraging, the wonder of nature and its constriction by the hands of SeaWorld is put on display like a public hanging. Deftly constructed of several interviewees and a mixture of upsetting and terrifying footage, Blackfish is an accomplished exposé which brought about a number of changes in regulation to the keeping of orcas, and also significantly harmed the sea-life attraction's profits.
What's your favourite documentary? Let us know in the comments below.