The Lowedown for August 2018
August 2018
Hello, again my friends,
It is strange to think I haven't seen you for a month. I have seen the new moon but not you. I have seen sunsets and sunrises but nothing of your beautiful face.
Hope guides me, it is what gets me through the day and especially the night, the hope that after you are gone from my sight it will not be the last time that I look upon you.
Here's a Classic Lowedown review of "A Knight's Tale"
Genre: Action/Fantasy
PG-13 – 2001 – US
My Score: 9.7
Cast=10 Acting=10 Plot=10 Ending=10 Story=10
Violent=9 Pace=9 F/X=8 Imagine=10 Music=11
After his master dies, a peasant squire, fueled by his desire for food and glory, creates a new identity for himself as a knight.
"You have been weighed…you have been measured…and you have been found wanting" This is just a beautiful, soulful movie from start to finish. What sucked me in was the soundtrack and how it was inserted as a big part of the movie. For those of you that have yet to see this movie…you find yourself equally blessed. For I have the pride…the privilege…nay the pleasure to introduce a movie sired by movies. So without any more ado here it is…the seeker of Action…the protector of Romance and Fantasy…The enforcer of our Lowe-down…"A KNIGHT'S TALE"!!
Thank you…I'm here all week!
Now let's look at the Lowedown for the month of August
********************************************
August 6
Here's The Lowedown on "Ant-man and The Wasp" (PG-13 – Theatrical – US)…You're the world's greatest grandma!!
Genre: Fantasy/Comic Book
Cast=10 Acting=6 Plot=7 Ending=6 Story=7
Imagine=9 CGI=10 Pace=6 Comic=7 Funny=9
As Scott is on house arrest after Civil War, he is trying to put Ant-man aside and just be a father. A vision of the sub-atomic universe leads him back to Henry and Hope for help…only to find they have to confront ghosts from their past.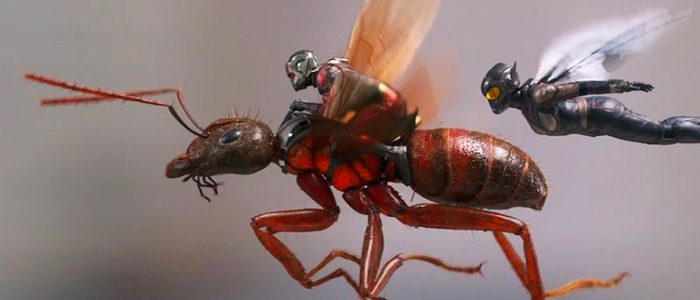 "You put a dime in him, you got to let the whole song play out." I will tell you I did have fun…and although patience was a virtue I was able to get the bi question answered. I did not love the ending…but the mid-credit scene made the movie for me. Not my favorite of the MCU, but a good palate cleanser from Infinity War.
***********************************************
August 7
Here's The Lowedown on "Rampage" (PG-13 – 2018 – US)…That's a big arm, don't fight it!!
Cast=8 Acting=4 Plot=6 Ending=9 Story=5
Violent=8 Pace=6 F/X=10 Monster=8 Gore=4
When three different animals become infected with a dangerous pathogen, a primatologist and a geneticist team up to stop them from destroying Chicago. It is a very loose adaptation of a semi-popular video game from the 80's.
"You do know there are other ways of dealing with people, right?" He was right…that's no fun. I came in knowing this was not going to be an Oscar-winning movie…you're setting this up to fail if you are. If you want to see this, you must rather want to be entertained than educated…and entertained is what I was. This probably will not crack my top 20 of the year, but I had fun! I actually enjoyed it more the second time around…
***********************************************
August 9
Here's The Lowedown on "Ready Player One" (PG-13 – 2018 – US)…Ninjas don't hug!!!
Cast=7 Acting=7 Plot=8 Ending=10 Story=9
CGI=10 Intense=8 Pace=9 Tech=10 Future=10
In a bleak future where there is no room to expand, there is a VR world called the OASIS; which provides the populous with a new reality. When its creator dies, a secret puzzle is released giving the user who solves its control over this reality.
"She wanted to go dancing, so we watched a movie." I knew I would like this, but I thought it would be too busy for those that were not familiar with the technology. It actually played better than I thought…the plot is a futuristic Willy Wonka, but the story works well for a Spielberg and the CGI is THE BEST!!! I almost gave the CGI score an 11…it earns it for sure!! I love the pop culture overload in this movie and highly recommend it for your viewing pleasure.
**********************************************
August 14
Here's The Lowedown on "Skyscraper" (PG-13 – Theatrical – US)…you really need a shower!!
Cast=7 Acting=7 Plot=8 Ending=8 Story=5
Violent=9 Pace=7 F/X=10 Heist=5 Chemistry=6
A security expert must infiltrate a burning skyscraper, 225 stories above ground when his family are trapped inside by criminals.
"If you can't fix it with duct tape… you ain't using enough duct tape." Dwayne Johnson is the biggest action star (and I'm not just talking about is 275lb frame) out there right now. There was a little lag in the beginning with the character development, but once the fit hits the shan (see how I switched that?) the pace gets better. "Skyscraper" does not hold it's weight as a heist movie, but it's pretty solid as a straight up action flick. If you didn't get to see this in the theater…just hang in there for the video release, then turn off your brain and give it a look.
**********************************************
August 17
Here's The Lowedown on "Breaking In" (PG-13 – 2018 – US)…What were you trying to hide, dad?
Cast=6 Acting=7 Plot=5 Ending=7 Story=4
Intense=8 Pace=7 Script=5 Twist=6 Crime=7
A mother and her two kids visit the family vacation house after her father is mysteriously killed. While they learn about the house, some guests arrive with ulterior motives in mind.
"You are a woman…alone at the mercy of strangers." There were some major problems with this movie…but I liked it! I have learned from a young age not to keep mama bear from her kids…this is a good example. I think the thing that bugged me the most was the dialogue was ripe for F-bombs, but they forced other words in there. It was like it was edited for TV. If you decide to see this, maybe go for the Director's cut.
************************************************
August 21
Here's The Lowedown on "The Equalizer 2" (R – Theatrical – US)…There are two kinds of pain in this world!
Cast=7 Acting=8 Plot=8, Ending=10 Story=7
Violent=10 Pace=7 F/X=9 Intense=8 Twist=7
Robert McCall has been helping the innocent and standing up for justice and respect…but when his dear friend is killed he comes out of hiding to get to the cause and to make sure those responsible pay the ultimate price.
"I'm going to kill each and every one of you…and the disappointing thing for me is I only get to do it once." Yes, my friends, this is a full point lower than the first film, but solid scores for all aspects. The steak may be under-seasoned, but it's still a steak. Throw some salt on that puppy and have fun with it…just make sure you throw some over your shoulder for good luck.
************************************************
August 23
Here's a Better Late then Never review of "Insidious: The Last Key" (PG-13 – 2018 – US)…I can see things too!!
Cast=7 Acting=8 Plot=5 Ending=7 Story=7
Scare=4 Jump=8 F/X=8 Creep=8 Twist=6
Parapsychologist Dr. Elise Rainier faces her most fearsome and personal haunting yet, as she is drawn back to her ghostly childhood home, where the terror began.
"These hauntings…can be terrifying things." Elise, Specs, and Tucker are back to chase some ghost and awkwardly flirt with clients. I can't say I was a fan of the concept and it wasn't scary, but the creep and jump factors are solid. If you are a fan of the franchise, it might be worth watching as the story loops into the original. You can tell that it wasn't directed by James Wan, though…
***********************************************
August 24
Here's a Better Late than Never review of "Ferdinand" (PG – 2017 – US)…Who's a good boy?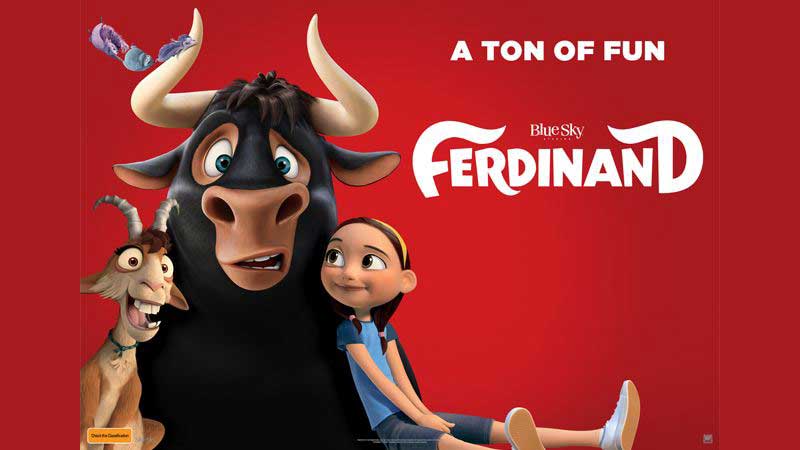 Cast=8 Acting=6 Plot=7 Ending=8 Story=7
Art=8 Voice=8 Music=6 Family=9 Funny=8
After Ferdinand, a bull with a big heart, is mistaken for a dangerous beast, he is captured and torn from his home. Determined to return to his family, he rallies a misfit team on the ultimate adventure.
"I can't wait to show you to the rest of the guys! They're gonna fertilize the yard." I used to read the story of Ferdinand the bull to my kids when they were little. Now to see this movie was like bringing some of those memories back. This definitely works as a family film…one of those movies that makes your kids feel happy at the end and a few belly laugh moments that aim to please. Grab the kids and enjoy this movie…but don't use the good china!
************************************************
August 29
Here's The Lowedown on "Avengers: Infinity War" (PG-13 – 2018 – US)…What did it cost?
Cast=10 Acting=8 Plot=10 Ending=10 Story=9
Imagine=10 Pace=9 CGI=10 Comic=8 Funny=7
The mad titan Thanos is set to put his end game to play…the destruction of half the lives in the universe. Can The Avengers and their allies stop Thanos or is the cost too high?
"When you said you were going to open Wakanda to the rest of the world, this is not what I imagined." From the start, you will understand just how powerful Thanos is…I loved how this began!! The story played out exactly how I wanted, but not how I expected. If you are looking for something akin to the other Avengers movies or something like Logan was…you will actually get something in the middle. This is well worth seeing!!!
*************************************************
August 31
Here's The Lowedown on "Truth or Dare" (PG-13 – 2018 – US)…That's not how this works.
Cast=4 Acting=6 Plot=7 Ending=9 Story=4
Scare=6 Jump=3 F/X=7 Creep=8 Twist=5
A harmless game of Truth or Dare among friends turns deadly when someone — or something — begins to punish those who tell a lie or refuse the dare.
"The game is real! Wherever you go, whatever you do it will find you." You know when you want to make lemonade and there is only a half scoop of the powder left? You get severely watered down lemonade…that's what I felt about this movie. It reminded me of Final Destination and they could have done so much more with it if they had that full scoop of powder. It was creepy and I liked the ending a lot…but the rest was meh.
**************************************************
August 31
Here's The Lowedown on "Mission Impossible: Fallout" (PG-13 – Theatrical – US)…I am the storm!!
Cast=10 Acting=8 Plot=9 Ending=10 Story=9
Violent=10 Pace=9 F/X=10 Intense=10 Twist=7
When a mission to retrieve nuclear cores fails, the team must race against the clock to stop the Apostles and their new leader…John Lark.
"There cannot be peace without first a great suffering. The greater the suffering, the greater the peace." We lose Jeremy Renner but we gain Henry Cavill. That's like going from Hawkeye to Superman in one shot…oh wait, that's exactly what happened! What a nail-biter! This was where I had to take an extra blood pressure pill…think of it like taking a Red Bull and pouring two of those five-hour energy shots. Your mission, should you choose to accept it, is to go see this movie.