May 2018
I woke one morning and said to myself, "Self, you really need to catch up with your reviews on the Movie Corner." I'm not going to lie to you my friends…real life has a way of slapping you in the face when you least expect it. That leaves me now to play that very American of games…Catchup. Coming up on The Lowedown are my reviews for last month.
April 30
I know I said I would do May…but the last day of April was eventful…let's talk about it.
******************************************
Here's The Lowedown on "Sleepless" (R – 2017 – US)…You're just gonna have to trust me!!
Cast=7 Acting=7 Plot=6 Ending=8 Story=7
Violent=8 Pace=6 F/X=7 Intense=6 Twist=6
A cop with a connection to the criminal underworld scours a nightclub in search of his kidnapped son.
"Whatever you're aiming at…make sure you're prepared to kill it." If you're in the mood for a solid Action/Thriller, Sleepless is a sleeper that is worth seeing!! I came in with very little interest…basic plot and a bit slow in the beginning. I was halfway through before I realized I was wanting to see what happened next. You know what? take a shot at this if you don't see anything else out there.
*************************************************
May 1
Here's The Lowedown on "Avengers: Infinity War" (PG-13 – Theatrical – US)…What did it cost?
Cast=10 Acting=8 Plot=10 Ending=10 Story=9
Imagine=10 Pace=9 CGI=10 Comic=8 Funny=7
The mad titan Thanos is set to put his end game to play…the destruction of half the lives in the universe. Can The Avengers and their allies stop Thanos or is the cost too high?
"When you said you were going to open Wakanda to the rest of the world, this is not what I imagined." From the start, you will understand just how powerful Thanos is…I loved how this began!! The story played out exactly how I wanted, but not how I expected. If you are looking for something akin to the other Avengers movies or something like Logan was…you will actually get something in the middle. This is well worth seeing!!!
**********************************************
May 10
Here's The Lowedown on "Proud Mary" (R – 2018 – US)…I am the mothering type!
Genre: Action/Crime
My Score: 5.9
Cast=7 Acting=6 Plot=5 Ending=8 Story=3
Violent=8 Pace=4 F/X=7 Crime=7 Twist=4
An orphaned girl is adopted into one of the strongest organized crime families and becomes their best killer. When a sanctioned hit leaves a boy alive, Mary decides to abandon her family in order to right her wrong.
"What part about don't go into my room didn't you understand?" I love Taraji P. Henson and she was good in this film…but the film itself was not rollin…rollin…rollin on the river (de-do do do do). The story lacked any substance and there was no character development…plus not enough violence to counter it. It was pretty good for what it was, but I can't recommend you go searching for it.
***************************************
May 10
Here's The Lowedown on "The Greatest Showman" (PG – 2017 – US)…Everyone's got an act!!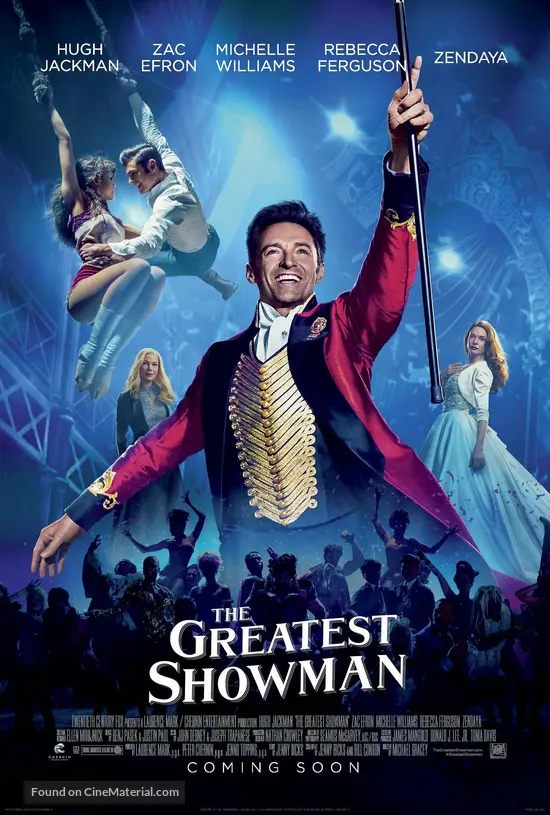 Cast=9 Acting=8 Plot=7 Ending=8 Story=9
Interest=6 Script=10 Filming=9 Music=8 Pace=7
Celebrates the birth of show business, and tells of a visionary who rose from nothing to create a spectacle that became a worldwide sensation.
"Hyperbole isn't the worst crime. Men suffer more from imagining too little than too much." This is one of those films that is really good, but I didn't like it. I can't stand musicals…that's the bottom line. When they break into song, my sphincter closes up…I hate it when they start singing the dialogue. I do my best to be objective, so the score does not reflect my personal feelings. If you like musicals…or can at least sit through them…then this would be a good watch!!
******************************************************
May 11
Here's The Lowedown on "Maze Runner: The Death Cure" (PG-13 – 2018 – US)…You guys are nuts!
Genre: Sci-Fi/ Post-Apocalyptic
Cast=9 Acting=6 Plot=7 Ending=8 Story=7
CGI=8 Intense=7 Pace=7 Post=8 Violent=7
The group of escaped Gladers are on their final and most dangerous mission yet. To save their friends, they must break into the legendary last city, a WCKD controlled labyrinth that may turn out to be the deadliest maze of all.
"The world is dying. If we find a cure that's the only way all of this was worth it." I think I was more happy that this was finally over, but it was my favorite of the trilogy. This wasn't a great series by any means, but they are worth a look all the way through. I know Dylan O'Brien got hurt during filming and it was almost a year before he could finish it…It took so long to come out that I almost lost interest. Definitely rewatch the first two before you see the death cure.
**********************************************
May 14
Here's The Lowedown on "The Commuter" (PG-13 – 2018 – US)…What's in the bag?
Cast=8 Acting=7 Plot=4 Ending=8 Story=7
Violent=7 Pace=6 F/X=8 Intense=7 Twist=6
An ex-cop turned insurance salesman loses his job…and is given a dangerous proposition on the train ride home.
"I gotta take a leak. My prostate's bigger than your head." I liked this more than I thought I would! You get your typical Liam Neeson movie only the plot seemed a little weak sauce. As the movie moved forward, the action and suspense grew to the point that I felt it was a solid movie. I liked the ending but saw the twist coming from a mile away. It would be great to be offered $100,000, but you do not have to be to give this a watch.
*******************************************
May 31
Here's The Lowedown on "Black Panther" (PG-13 – 2018 – US)…Tell me a story, baba!!!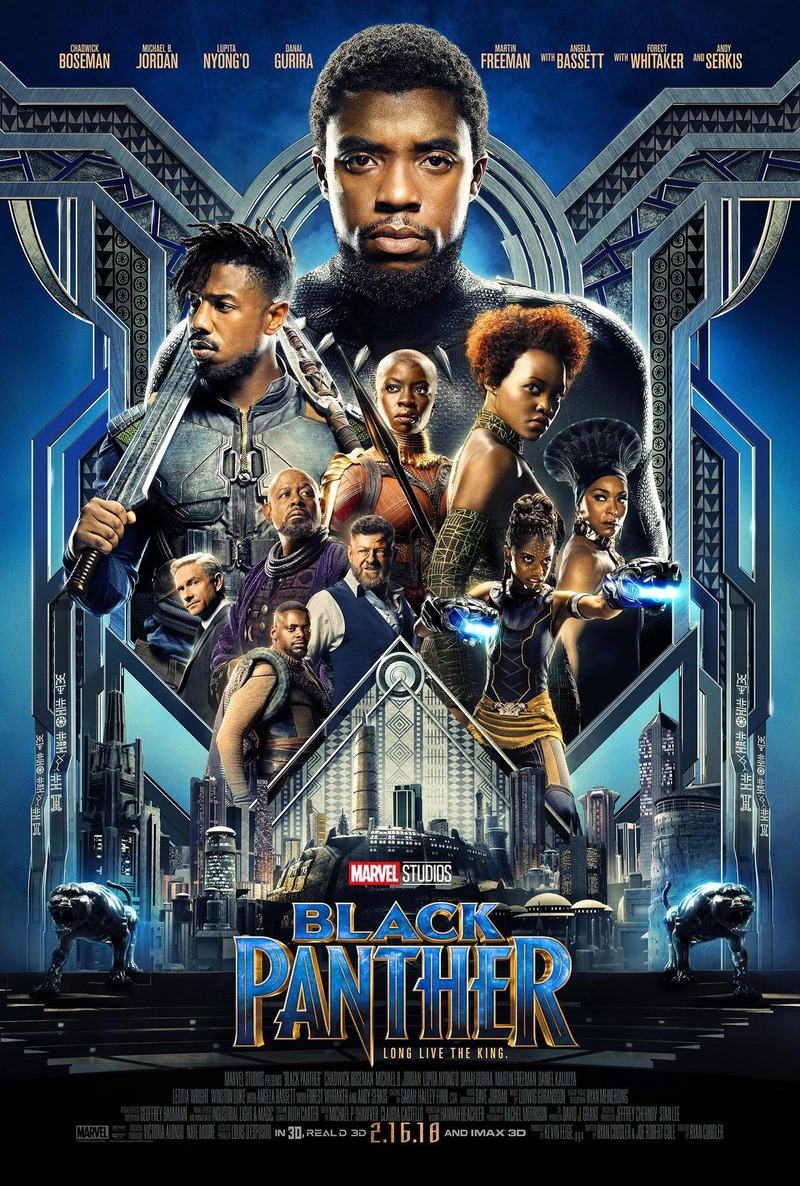 Genre: Fantasy/Comic Book
Cast=10 Acting=8 Plot=10 Ending=9 Story=9
Violent=10 CGI=9 Pace=9 Comic=8 Funny=8
T'Challa rises to the throne of Wakanda, but his claim is challenged by a vengeful outsider who was a childhood victim of T'Challa's father's mistake.
"You are a good man, with a good heart. And it's hard for a good man to be a king." This was one of those 'change of pace' Marvel movies…like Guardians of the Galaxy was. A brilliant mix of the ancient ways and advanced tech…I suddenly got the thought of Iron Man and Kraven's love child <shudder>. Amazing cast, great action, and a killer premise are what stood out, but this was a solid movie in all aspects. There was a hiccup in the CGI that I caught; which makes this one of the few MCU films that did not get a 10. This was a great addition to the marvel universe…it's a must see before Infinity War!!
**************************************
May 31
Here's The Lowedown on "Rampage" (PG-13 – Theatrical – US)…That's a big arm, don't fight it!!
Cast=7 Acting=4 Plot=6 Ending=8 Story=5
Violent=8 Pace=6 F/X=10 Monster=8 Gore=4
When three different animals become infected with a dangerous pathogen, a primatologist and a geneticist team up to stop them from destroying Chicago. It is a very loose adaptation of a semi-popular video game from the 80's.
"You do know there are other ways of dealing with people, right?" He was right…that's no fun. I came in knowing this was not going to be an Oscar-winning movie…you're setting this up to fail if you are. If you want to see this, you must rather want to be entertained than educated…an entertained is what I was. This probably will not crack my top 20 of the year, but I had fun!
*******************************************
That's it for May, fellow space travellers. Next up will be June. Leave a comment below if you would like to get the Lowedown on the movies I watched earlier in the year. Until next time remember what Oscar Wilde said, "Be yourself – everybody else is already taken."