The Lowedown – September 2018
You know something strange happened to me this morning…
Was it a dream where you see yourself standing in sort of sun-god robes on a pyramid with a thousand naked women screaming and throwing little pickles at you?
Why am I the only one that has that dream?
Am I a genius? far from it…but I do not wear license plates on my underwear. What I do do (I just said do-do…yeah not a genius) is give you The Lowedown on everything I watch each month. I know it's been a while, but real life must intrude. Now is the time to get back on The Lowedown…it's a MORAL IMPERATIVE!!! But first…a classic Lowedown. I think you know where I'm going…
Here's a classic Lowedown review of "Real Genius" (PG – 1985 – US)…I think we used too much!!
Genre: Comedy/Physical
My Score: 9.8
Cast=7 Acting=10 Plot=10 Ending=11 Story=9
Funny=11 Script=10 Pace=9 Physical=10 Ad-Lib=11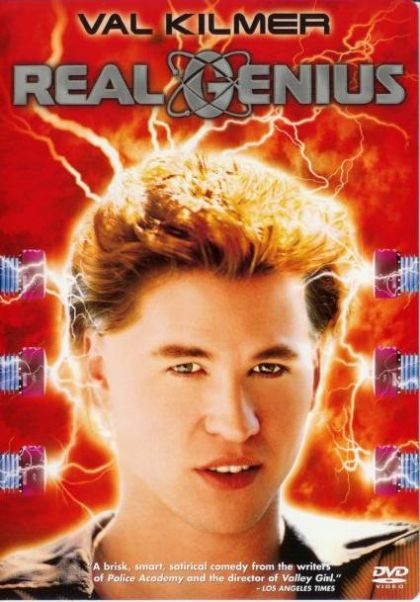 Teenage geniuses deal with their abilities while developing a high-powered laser for a university project. When their professor intends to turn their work into a military weapon, they decide to ruin his plans.
"Can you hammer a six-inch spike through a board with your penis?" Not at the moment…but this movie is one of those standards that all comedies should live by. I use quotes from this movie all the time and watch this whenever I can't decide on what comedy to see. So if you are ever home one Knight with your bunny slippers on…just pop A LOT of popcorn, put this movie in…do not despair…and watch for the sign. <Everybody wants to rule the world>
I feel better…now lets look at The Lowedown for September.
****************************
Sept. 4
Here's The Lowedown on "Deadpool 2" (R – 2018 – US)…Dubstep's for pussies!!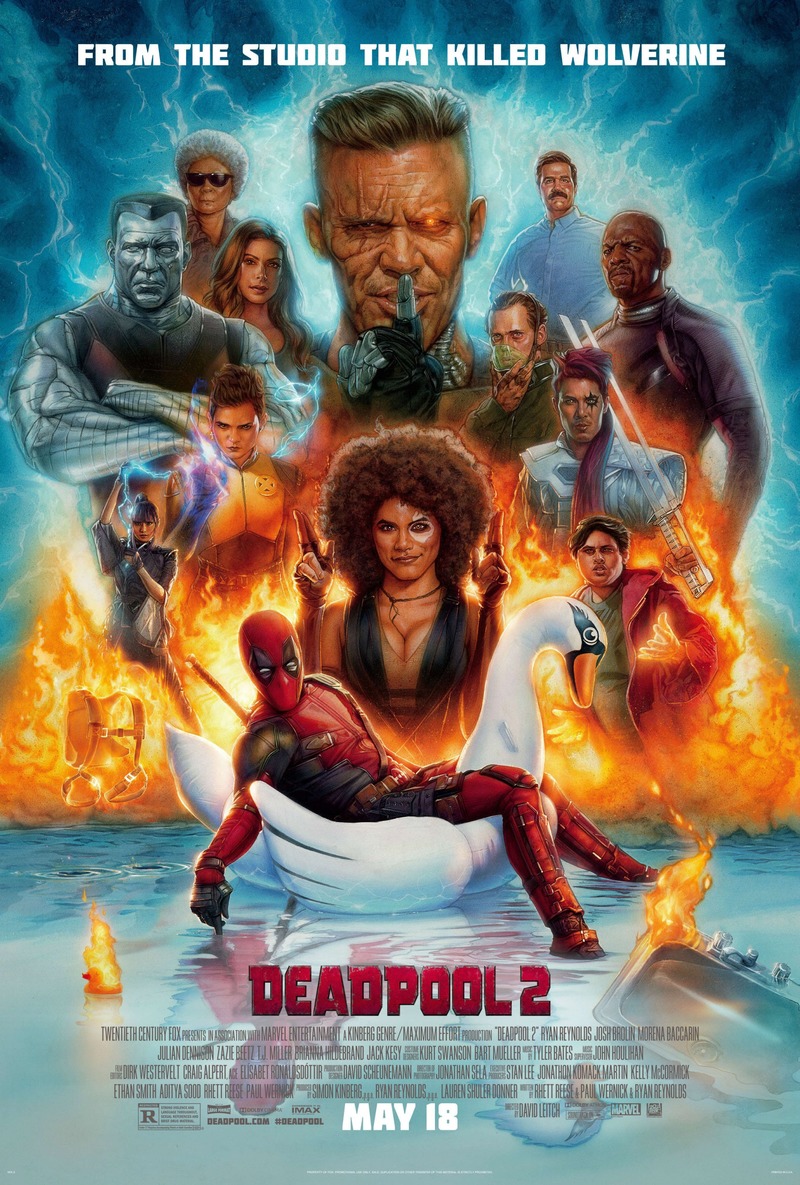 Cast=10 Acting=8 Plot=6 Ending=10 Story=9
Imagine=10 CGI=10 Pace=8 Comic=8 Funny=10
Foul-mouthed mutant mercenary Wade Wilson (AKA. Deadpool), brings together a team of fellow mutant rogues to protect a young boy with supernatural abilities from the brutal, time-traveling cyborg, Cable.
"With this collar on, my superpower is just unbridled cancer. Give me a bow and arrow and I'm basically Hawkeye." I had a 24 month wedgie waiting for this movie to come out. I laughed, I cried, I laughed, I cheered, I laughed…This movie has tons of dry wit and raunchy humor that I snorted during the film. My wife blames it on my immaturity and I just stick my tongue out at her. Where was I? oh yeah…watch this movie!!!
***********************************
Sept. 5
Here's The Lowedown on "Life of the Party" (PG-13 – 2018 – US)…I want the full experience!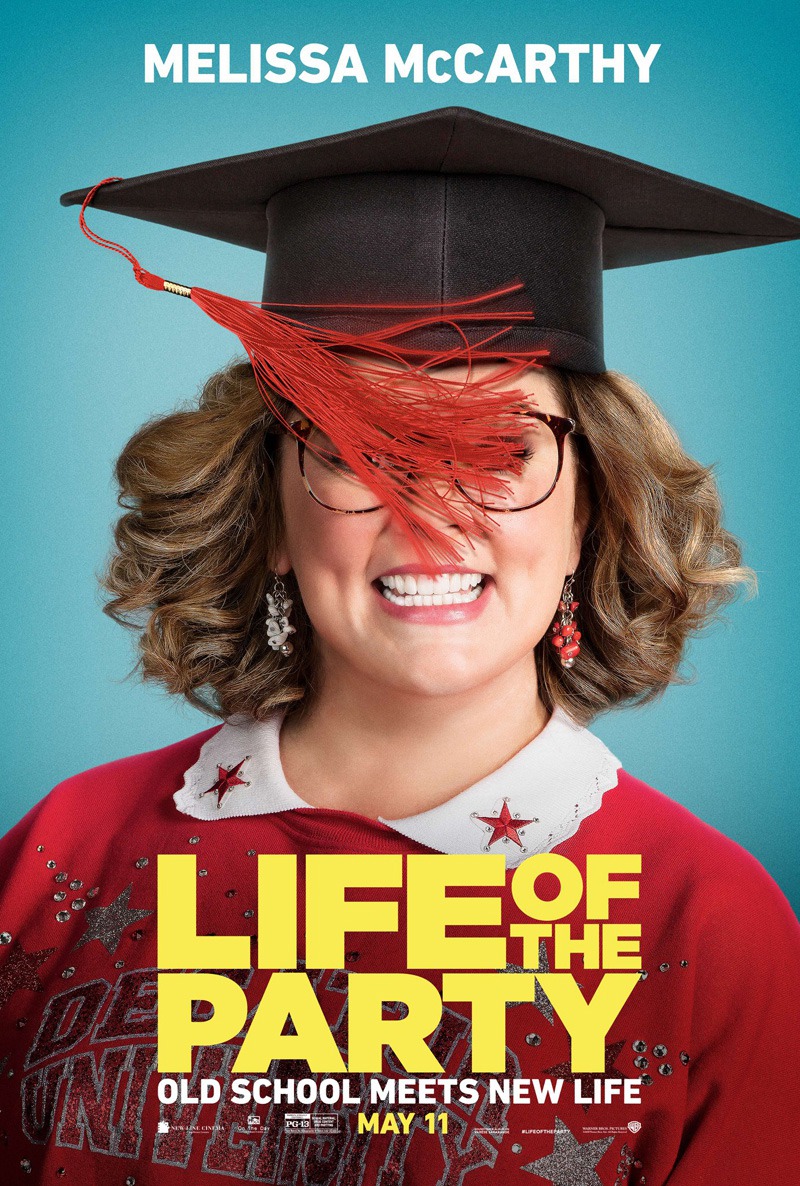 Cast=8 Acting=6 Plot=8 Ending=6 Story=5
Funny=5 Chemistry=6 Script=5 Physical=7 Ad-Lib=8
After her husband abruptly asks for a divorce, a middle-aged mother returns to college in order to complete her degree.
"It's looks like my mother's doing the walk of shame out of a frat house." I have to tell you…I wanted more from this one. I love Melissa McCarthy and she usually scores with her comedies. This felt a little flat…one of those that show the best parts in the trailer. It was pretty good with a few chuckle moments and some good ad-libs…I just felt it was a miss for me considering the cast.
***********************************
Sept. 6
Here's a better Late than Never review of "Unlocked" (R – 2017 – UK/Czech)…It had to be done!
Cast=10 Acting=8 Plot=7 Ending=8 Story=6
Intense=7 Script=5 Pace=7 Spy=9 Twist=8
A CIA interrogator is lured into a ruse that puts London at risk of a biological attack.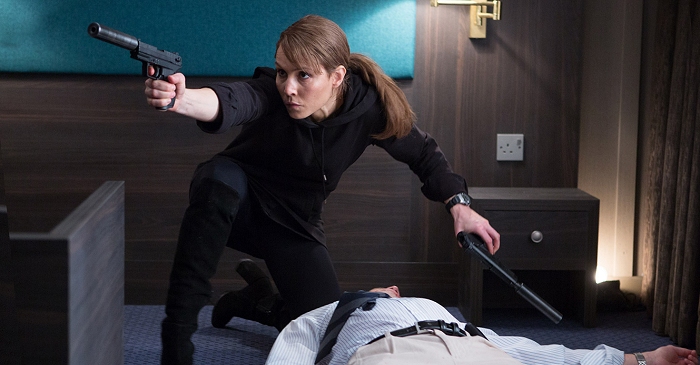 "You asked me how far I would go to protect my country… whatever it takes." I was really impressed by the cast! John Malkovich and Orlando Bloom were standouts and I love Noomi Rapace. There are story holes for sure, but it's a good spy thriller where everyone seems like a traitor until they aren't and everyone else seems like an ally until they shoot at you. This is a solid watch!
***********************************
Sept. 11
Here's The Lowedown on "Chasing the Dragon" (NR – 2017 – China)…who says we can't win?
Cast=8 Acting=9 Plot=7 Ending=8 Story=5
Violent=9 Pace=4 F/X=7 Crime=8 Dubbed=9
An illegal immigrant from Mainland China sneaks into corrupt British-colonized Hong Kong in 1963, transforming himself into a ruthless and emerging drug lord.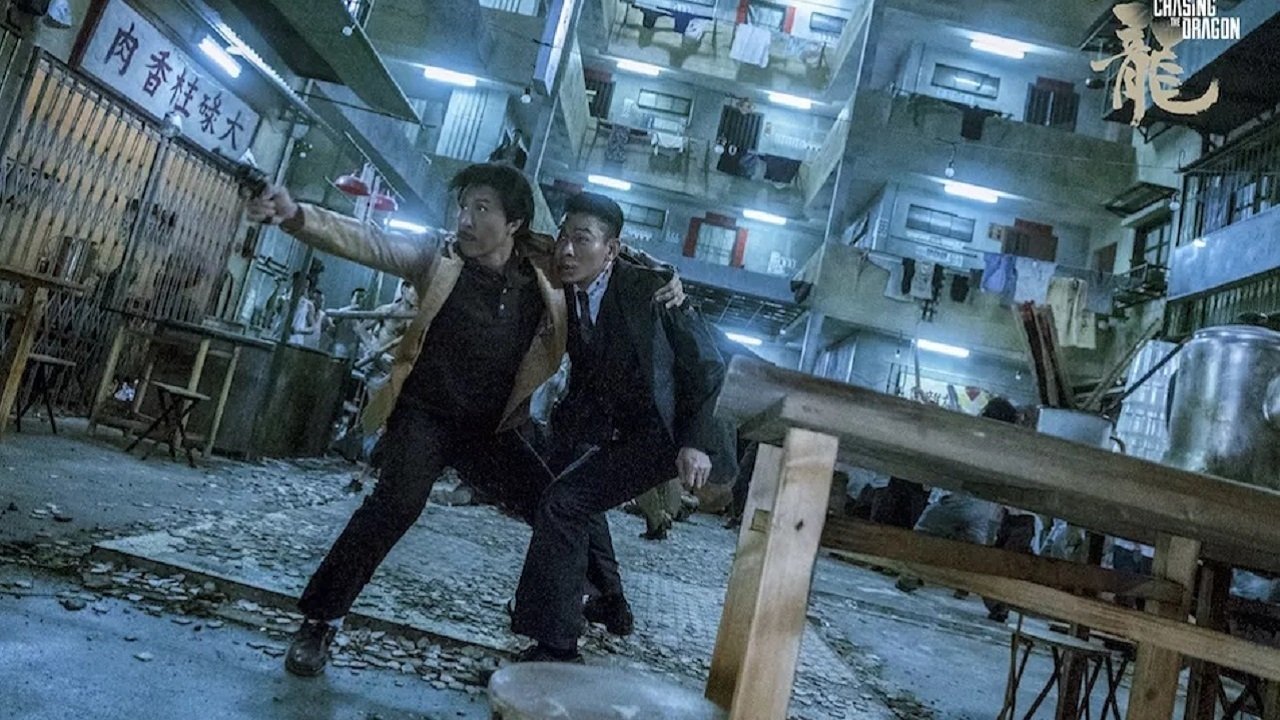 "Life or Death…Poverty or Riches…it is all destined." When I saw this was Donnie Yen and Andy Lau…I jumped at the chance to buy this. It was a solid movie all around. The only issue I had was with the pace…it's 128 minutes and seemed like a lot longer. I guess in the 60's everyone was corrupt. This period piece is worth a look if you like foreign crime movies.
***********************************
Sept. 19
Here's The Lowedown on "The Meg" (PG-13 – Theatrical – US/China)…Just keep swimming!!
Cast=8 Acting=6 Plot=7 Ending=8 Story=7
Scare=6 Jump=8 F/X=10 Monster=10 Twist=6
After escaping an attack by what he claims was a 70-foot shark, Jonas Taylor must confront his fears to save those trapped in a sunken submersible.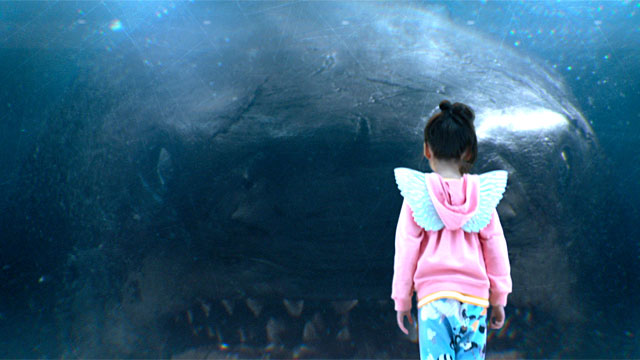 "You're going to try to appeal to my better nature and I'm still going to say no because I don't have one." I liked this a lot…finally a shark that can compete with Bruce (for those of you that know the shark's name in Jaws). I felt that Jason Statham's presence in the film was fun but a distraction for the purpose…I wasn't as scared of the shark with the Transporter fighting it. Loved Li Bingbing and Sophia Cai (daughter) in the movie…all in all a good cast and a solid film.
***********************************
Sept. 21
Here's a Better Late than Never review of "The Hundred-foot Journey" (PG – 2014 – US)…I would like to make you an omelette!!
Cast=6 Acting=10 Plot=7 Ending=9 Story=10
Interest=9 Script=9 Filming=8 Funny=6 Chemistry=8
The Kadam family leaves India for France where they open a restaurant directly across the road from Madame Mallory's Michelin-starred eatery.
"But I will also offer him a stepping stone to the world." If there's one thing I can say about this movie…it's that there is a beautiful story here. The acting was tremendous…I felt it was worthy of an Oscar nod. Helen Mirren won a Golden Globe, but that's it. I recommend this for any drama fan or if you have an interest in the plot…bon apatite!
**********************************
Sept. 25
Here's The Lowedown on "Tag" (R – 2018 – US)…We grow old because we stop playing!!
Cast=9 Acting=6 Plot=7 Ending=9 Story=7
Funny=7 Chem=8 Script=6 Physical=9 Ad-lib=6
A small group of former classmates organize an elaborate, annual game of tag that requires some to travel all over the country.
"I think your dad would have really wanted you to be…it." In the beginning I felt this movie was kind of meh. Three forty-something adolescents playing grab-ass and slapping each other like children…might as well be a movie about me and my friends. Then the first scene with Jeremy Renner happens and I lost my F'n mind!! I found myself just waiting for the next Renner scene. By the end I was liking the film…and the ending itself was a scene of touching friendship and fun.
*******************************
Sept. 29
Here's The Lowedown on "Ocean's 8" (PG-13 – 2018 – US)…You don't pull a job within a job!
Cast=10 Acting=7 Plot=9 Ending=7 Story=7
Funny=6 Chemistry=7 Script=7 Heist=8 Twist=9
Debbie Ocean gathers an all-female crew to attempt an impossible heist at New York City's yearly Met Gala.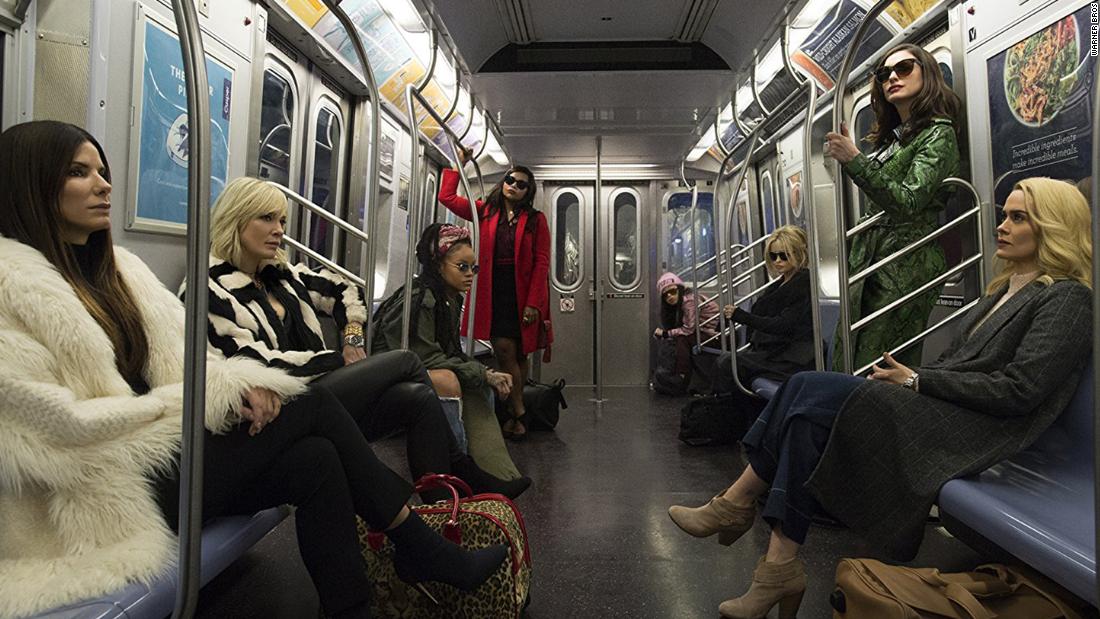 "If you're going to have a problem with stealing, then you're not going to like the rest of this conversation." I have been cheering from the first trailer…It gave me exactly what I wanted, but unfortunately no fringe benefits. Helena Bonham Carter shines for me in the story and I would have liked more from Rihanna in her role. I think this is worth a watch, but not as good as the previous movies…well maybe better than "Ocean's 12".
*******************************