Weekly Lowedown 12/10 – 12/16
T'was the week before Christmas and all through the land,
I watched enough movies to fit in my hand.
Four little movies to set the score,
I would have liked to watch some more.
With the holiday coming I only had time,
To watch these movies as I write my rhyme.
So as we look at The Lowedown without much of a fight,
Merry Christmas to all, and to all a good night.
********************************
Here's The Lowedown on "Kingsman: The Golden Circle" (PG-13 – 2017- UK/US)…Manners…maketh…man!!
Cast=10 Acting=7 Plot=8 Ending=8 Story=6
Violence=9 Pace=7 F/X=10 Spy=6 Twist=6
When their headquarters is destroyed and the world is held hostage, the remaining Kingsman are lead to the discovery of an allied spy organization in the US.
"We're from the Kingsman tailor shop in London, maybe you've heard of us?" There were pieces of this I really loved but as a whole a bit of a letdown from the original. It was still fun…great action and CGI worthy of the Fast and Furious franchise. I did not care for Julianne Moore's character and that is not a skipping rope…it's a lasso. So before you watch Elton John kick the crap out of someone while wearing a feathered tuxedo, decide if a good but not great sequel is what you want to see. I liked it, but I didn't love it like I did the first. Be ready for a third movie…I have a feeling a trilogy is being planned.
**************************
Here's The Lowedown on "Murder on the Orient Express" (PG-13 – Theatrical – US/UK)…
Cast=10 Acting=8 Plot=9 Ending=8 Story=8
Interest=8 Script=7 Pace=3 Mystery=9 Twist=4
When a murder occurs on the train he's travelling on, celebrated detective Hercule Poirot is recruited to solve the case. The trail of mystery is full of turns, as the train sits derailed from an avalanche.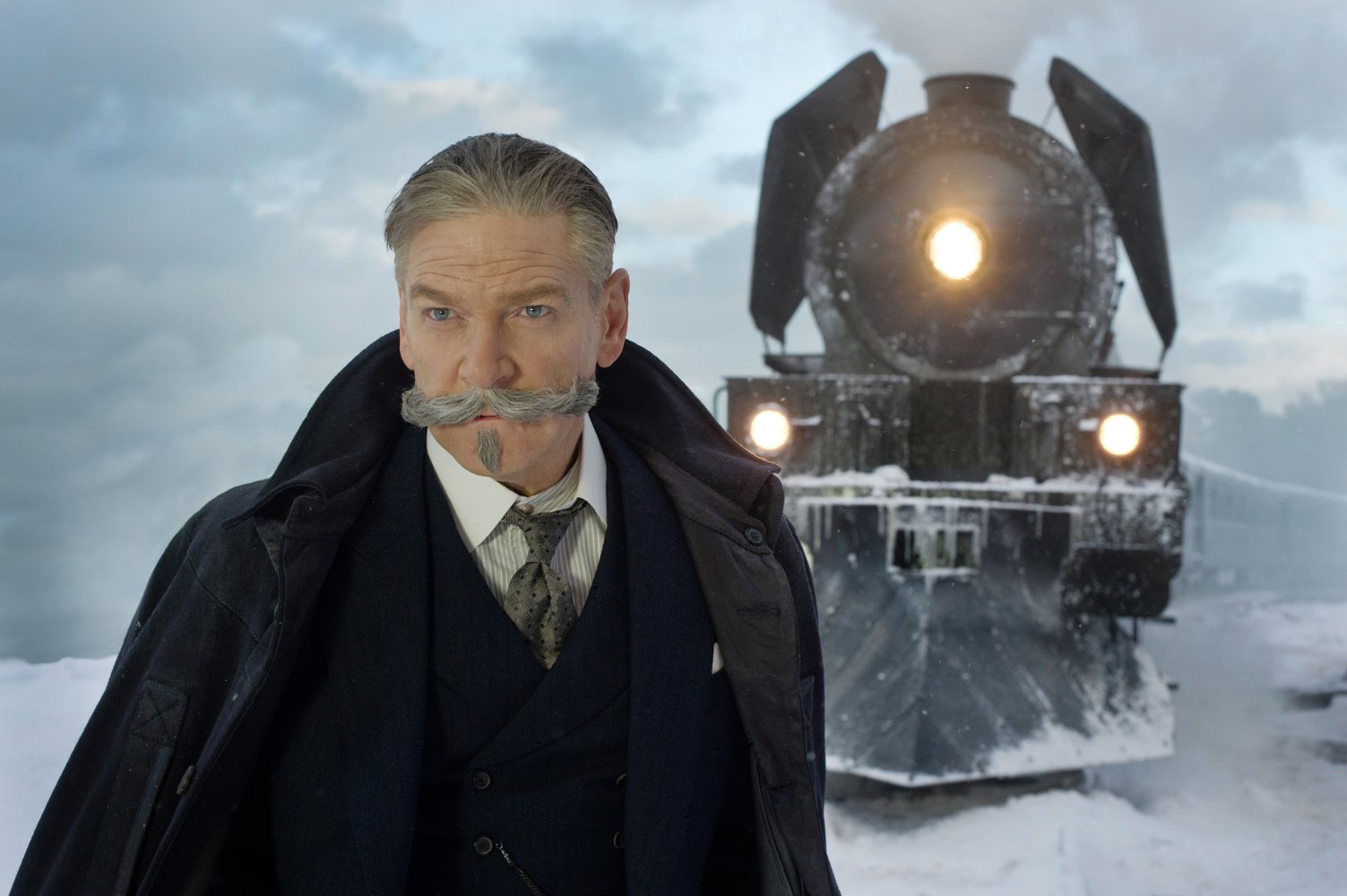 "I can only see a world as it should be. It makes an imperfection stick out like the nose on your face." Kenneth Branagh shines like a fine moustache as both director and star!! I read the book and loved the first film, but was apprehensive in seeing this. All in all, a good reboot…well acted with a great cast. I knew it would be slow and the movie creeps along like a turtle going backwards. While you decide whether to see this, I'll be sitting where everyone can see me…and I can see everyone.
**************************
Here's The Lowedown on "Wish Upon" (PG-13 – 2017 – US)…You dig on multiverse?
Cast=7 Acting=6 Plot=8 Ending=7 Story=4
Scare=4 Jump=3 F/X=7 Creep=7 Twist=5
A teen girl discovers a magical box that will grant her seven wishes. As she uses her wishes for personal gain, bad things begin to happen to those around her.
"When the music ends, the blood price is paid." If you see this, one thing will pop into your mind…"Final Destination". I was anticipating the death scenes and they were pretty good…if only they had a little more imagination. This is one of those films that really needed to be rated R to make it a lot scarier. Throw in something out of "The Craft" and you have a movie with very little originality. It's not a bad watch…I just can't give it much more than a meh.
***************************
Here's The Lowedown on "Kidnap" (R – 2017 – US)…You took the wrong kid!!
Genre: Thriller/Abduction
Cast=7 Acting=7 Plot=5 Ending=8 Story=6
Intense=7 Script=4 Pace=7 Abduct=7 Violent=6
Alone and scared, a single mother is unwilling to leave the fate of her son's life in someone else's hands. When she catches a glimpse of the abductors speeding away, she decides in an instant to fight back.
"Let me tell you something…as long as my son is in that car, I will not stop. Wherever you go I will be right behind you." I'll admit I was a little turned off by the script and the premise as this whole thing got started. You know what…she was no Liam Neeson, but Halle Berry did a good job as a pissed off momma bear. There were some hokey bits, but it was a pretty good watch.
***************************
In a Nutshell:
Title
Genre
Aspects
Score
Kingsman: The Golden Circle
Action

Cast=10 Acting=7 Plot=8 Ending=8 Story=6

Violence=9 Pace=7 F/X=10 Spy=6 Twist=6

7.7
Murder on the Orient Express
Drama

Cast=10 Acting=8 Plot=9 Ending=8 Story=8

Interest=8 Script=7 Pace=3 Mystery=9 Twist=4

7.4
Wish Upon
Horror

Cast=7 Acting=6 Plot=8 Ending=7 Story=4

Scare=4 Jump=3 F/X=7 Creep=7 Twist=5

5.8
Kidnap
Thriller

Cast=7 Acting=7 Plot=5 Ending=8 Story=6

Intense=7 Script=4 Pace=7 Abduct=7 Violent=6

6.4