The Weekly Lowedown 8/20-8/26
Welcome back!
A wise man once said, "Yesterday is history, tomorrow's a mystery, but today is a gift…that's why they call it the present." I can go on quoting Kung Fu Panda all day long. Instead, I will gift to you The Lowedown on the movies I have watched this week. Just remember…there is no secret ingredient.
*************************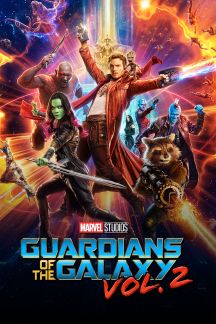 Here's The Lowedown on "Guardians of the Galaxy Vol. 2" (PG-13 – 2017- US)…I'm Mary Poppins Y'all!!!
Cast=10 Acting=8 Plot=7 Ending=10 Story=8
CGI=10 Action=10 Funny=10 Comic=7 Twist=6
Set to the backdrop of Awesome Mixtape #2, 'Guardians of the Galaxy Vol. 2' continues the team's adventures as they unravel the mystery of Peter Quill's true parentage.
"Does anybody have any tape out there? I wanna put some tape over the "Death" button!" I loved this…it was the funniest movie I have seen in the MCU!! I only stopped laughing long enough to enjoy the stellar CGI and action. I want to put a special shout to Ving Rhames…he didn't have much of a part, but he played my favorite character in the GOTG universe. There are so many Easter eggs in this movie…including the 5 end credit scenes (yes I said 5), so enjoy the big picture, but pay close attention to the little details within.
*************************
Here's The Lowedown on "The Hitman's Bodyguard" (R – 2017 – US)…This man single-handedly ruined the word M*****F***er!!
Cast=10 Acting=8 Plot=9 Ending=9 Story=6
Violence=8 Pace=8 F/X=9 Funny=8 Chemistry=9
A former top bodyguard gets a new client…a hit man who must testify at the International Court of Justice. They have to try not to kill each other and work together to make it to the trial on time.
"Go with God…This man's killed over 150 people." "250…easy."
This movie was just plain fun!! The story lacks a bit…I think they could have gone a different way with it. I LOVED Salma Hayek in this…she was hilarious!! Predictable? sure it was. If you're looking for an Oscar nomination, well you might be disappointed. But for a straight up action flick, it's a 200 yard head shot through an airplane window with no wind…just about perfect!
*************************
Here's The Lowedown on "Alien: Covenant" (R – 2017 – US)…
Cast=8 Acting=7 Plot=8 Ending=8 Story=10
CGI=9 Pace=4 Violence=9 Monster=9 Twist=7
The crew of the Covenant are on a deep space mission to colonize another world. When an accident happens on their journey, they decide to seek out a closer planet…and find something they would never expect.
"One wrong note eventually ruins the entire symphony." I liked "Prometheus", but it was a miss for me as far as the franchise was concerned. The story for this movie tied Prometheus into the franchise really well!! I saw the twist from a mile away, but I still liked it. The pace was very slow at the start…but once all Hell broke loose the gore and action were non-stop!! Stick this in your player and decide if you want to serve in Heaven or reign in Hell…
*************************
Here's The Lowedown on "Boss Baby" (PG – 2017 – US)…Cookies are for closers!!
Cast=6 Acting=5 Plot=3 Ending=7 Story=5
Art=7 Voice=8 Music=5 Family=7 Funny=5
When A suit-wearing, briefcase-carrying baby arrives by taxi, his 7 year old brother suspects something is wrong. Is it his overactive imagination, or is boss baby part of a bigger plot?
"Long Island doesn't know how to make an iced tea." Ok it was cute in parts…and I love Alec Baldwin's voice over work. I did not like the premise or how the story played out. This is definitely something for the little ones to watch with their parents.. I mean puppies and babies…what's not adorable!! All in all…I chuckled…I gagged…I got through it in one piece. I have tried baby formula and it's nasty…this movie gets little more than a meh from me. Now that I finished it, I think I need my diaper changed!
*************************
Here's The Lowedown on "Phoenix Forgotten" (PG-13 – 2017 – US)…Don't let the footage get out!!
Cast=3 Acting=5 Plot=8 Ending=7 Story=5
Scare=5 Jump=4 F/X=4 POV=6 Twist=5
20 years after three teenagers disappeared in the wake of mysterious lights appearing above Phoenix, Arizona…unseen footage from that night has been discovered, chronicling the final hours of their fateful expedition.
"Josh…please tell me you got that?!" We got it alright, but it wasn't great. If you are not a fan of POV movies, then I do not recommend it. If you are a fan, I still don't recommend it…but you might give it a meh. The last 15 minutes were pretty good and I liked that this was based on a real event, but I expected more with Ridley Scott's name on it. You could sleep through the first 3/4 of this and not miss a thing.
***************************
In a nutshell:
Title
Genre
Aspects
Score
Guardians of the Galaxy Vol. 2
Fantasy

Cast=10 Acting=8 Plot=7 Ending=10 Story=8

CGI=10 Action=10 Funny=10 Comic=7 Twist=6

8.6
The Hitman's Bodyguard
Action

Cast=10 Acting=8 Plot=9 Ending=9 Story=6Violence=8 Pace=8 F/X=9 Funny=8 Chemistry=9

8.4
Alien: Covenant
Sci-Fi

Cast=8 Acting=7 Plot=8 Ending=8 Story=10CGI=9 Pace=4 Violence=9 Monster=9 Twist=7

7.9
Boss Baby
Animated

Cast=6 Acting=5 Plot=3 Ending=7 Story=5Art=7 Voice=8 Music=5 Family=7 Funny=5

5.8
Phoenix Forgotten
Horror

Cast=3 Acting=5 Plot=8 Ending=7 Story=5Scare=5 Jump=4 F/X=4 POV=6 Twist=5

5.2