Weekly Lowedown – End of the year post
It's that time, Lowedown readers,
2017 is in the history books…another year of movies watched and another chapter in our lives complete. Well I have one more post covering the movies I watched before the end of the year…and then the 4th annual LOWEDOWN AWARDS!!! Yeah I know…you can't wait. Me neither…
But before we get into my awards for the best DVD releases on 2017, we have a few more reviews to get to. Once more unto the breach, dear friends, once more…for the Lowedown must complete its final round.
***********************
Here's The Lowedown on "Kidnap" (R – 2017 – US)…You took the wrong kid!!
Genre: Thriller/Abduction
Cast=7 Acting=7 Plot=5 Ending=8 Story=6
Intense=7 Script=4 Pace=7 Abduct=7 Violent=6
Alone and scared, a single mother is unwilling to leave the fate of her son's life in someone else's hands. When she catches a glimpse of the abductors speeding away, she decides to fight back.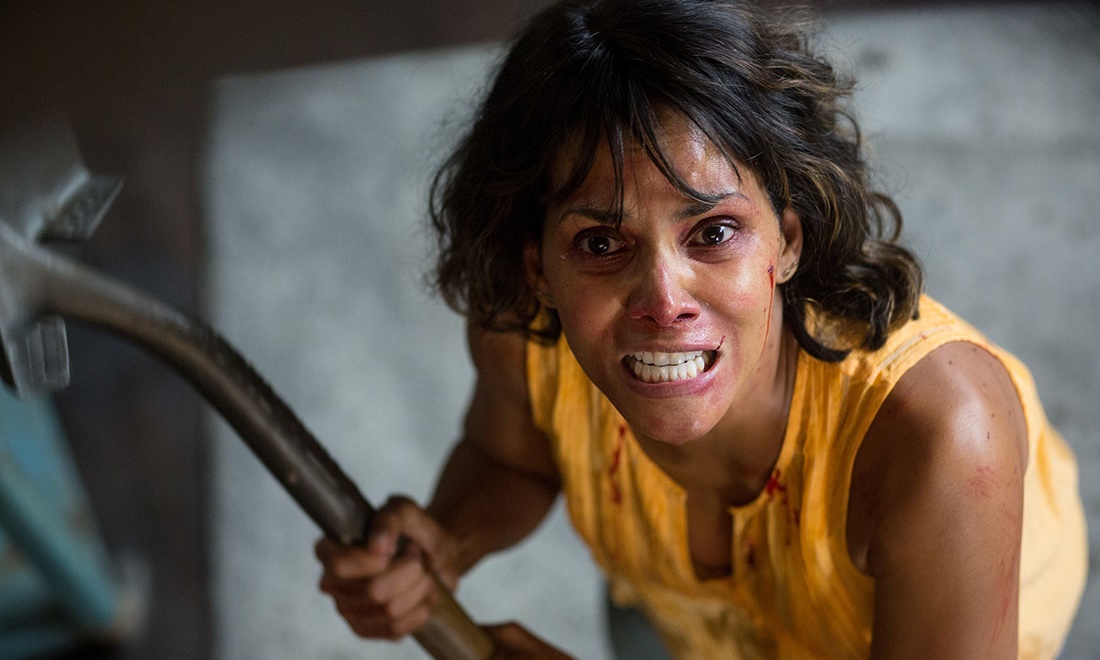 "Let me tell you something…as long as my son is in that car, I will not stop. Wherever you go I will be right behind you." I'll admit I was a little turned off by the script and the premise as this whole thing got started. You know what…she was no Liam Neeson, but Halle Berry did a good job as a pissed off momma bear. There were some hokey bits, but it was a pretty good watch.
**************************
Here's The Lowedown on "Wind River" (R – 2017 – US)…It's about survival and surrender!!!
Cast=8 Acting=10 Plot=7 Ending=10 Story=8
Intense=8 Pace=5 Script=8 Crime=7 Twist=6
A veteran tracker with the Fish and Wildlife Service finds the body of a native American girl in the snow. They call in the F.B.I. and he assists the agent to solve the case.
"This isn't the land of waiting for back up. This is the land of you're on your own." Stop me if you heard this one…Hawkeye and Scarlet Witch walk in the snow. I really liked this…great acting and an ending that rivaled "The Departed" made this a great watch. There were some pace issues…especially at the beginning, but this character development kept me intrigued when the movie dragged. Have you ever been so mad you want to fight the world? Fight the feeling instead…check this movie out!!
***************************
Here's The Lowedown on "Despicable Me 3" (PG – 2017 – US)…So you two are villains now?
Cast=7 Acting=5 Plot=6 Ending=8 Story=4
Art=8 Voice=7 Music=7 Family=8 Funny=6
Gru meets his long-lost charming, cheerful, and more successful twin brother Dru who wants to team up with him for one last criminal heist.
"Aw, it's so nice to see that you two are getting along. Oh, that's delightful. Not creepy at all. You're gonna stop now though, right?" This was kind of a letdown for me. Sure it's a good family film and it was funny in spots…but it was like they just gave up on the story. I don't know…it just felt like they gave up altogether. Before your giant robot shoots auto inflating gum on this review, I do think it's worth a watch. Only the Minions movie was worse, though.
****************************
Here's The Lowedown on "The Villainess" (NR – 2017 – Korea)…You can't kill me…I made you!!
Genre: Action/Gun/Martial
Cast=4 Acting=9 Plot=5 Ending=10 Story=6
Violent=10 Pace=9 F/X=9 Gun=7 Fight=8
When her husband is killed by a rival gang, a girl kills the entire gang and is recruited by a group of assassins to continue her work.
"Let me show you what you made me into." The story is "La Femme Nikita", only in a Korean wrapper. As for the way they filmed it…think "Kill Bill" meets "Hardcore Henry". The camera work here is some of the best I have ever seen…beautiful visualizations with 1st and 3rd person shots to really set your head spinning. It's not the most original plot or story, but the straight up action more than compensated for it. It was a bit on the long side, but you can't go wrong by seeing this if you are an action movie fan!!!
**************************
Here's The Lowedown on "Detroit" (R – 2017- US)…It's a war zone out there!!
Cast=8 Acting=10 Plot=8 Ending=7 Story=10
Interest=7 Script=8 Filming=9 History=7 Pace=7
A police raid in Detroit in 1967 results in one of the largest RACE riots in United States history. The story is centered around the Algiers Motel incident, which occurred in Detroit, Michigan on July 25, 1967, during the racially charged 12th Street Riot.
"I'm just gonna assume you're all criminals." The 1967 Detroit riots were among the most horrible things in US history. This movie gives a taste of the riots, but focuses on one of the biggest incidents that happened. Unfortunately, no one knows the exact truth…this is merely a plausible sequence of events. The acting and the story were high points…and there was some great cinematography. It is definitely worth a watch, as it is really well done. I would only watch it once, though…there is a tough theme here that will leave a lump in your throat.
***************************
Here's The Lowedown on "Dunkirk" (R – 2017 – UK)…All we did was survive!!
Cast=10 Acting=10 Plot=10 Ending=10 Story=8
Interest=9 Script=8 Filming=10 History=9 War=10
Allied soldiers from Belgium, the British Empire, and France are trying to evacuate Dunkirk while the German army has them surrounded.
"Why waste precious tanks when they can pick us off from the air like a fish in a barrel?" Think of this like an anthology…it plays brilliantly like three different stories; which merge into one by the end. I had some issues with the timeline at first, but then it was cool looking for Easter eggs from the other stories. Christopher Nolan did a fantastic job…and I think one of my favorite parts is how long the film is. Point proven that you do not need a 2.5 hour war movie to get your point across.
***************************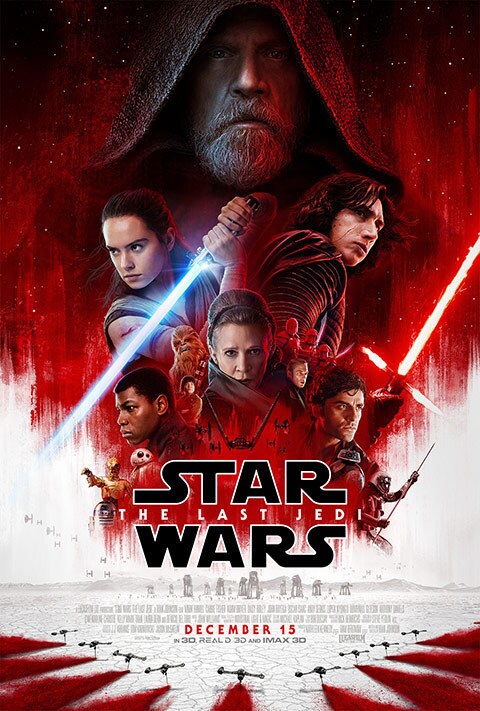 Here's The Lowedown on "Star Wars: The Last Jedi" (PG-13 – Theatrical – US)…You are no Vader!!
Cast=10 Acting=8 Plot=10 Ending=8 Story=7
CGI=10 Violent=7 Pace=6 Space=8 Sequel=6
Rey develops her newly discovered abilities with the guidance of Luke Skywalker, who is unsettled by the strength of her powers. Meanwhile, the Resistance prepares for battle with the First Order.
"Impressive…every word in that sentence was wrong." Most fanboys are torn…those that hated this and those that thought this was the second coming of Empire. I'm somewhere in the middle…even to the point that I liked Episode VII more than this. There were some really beautiful scenes and the CGI was astounding, plus I loved the Praetorian Guard. The pace dragged a bit and there were some holes in the story. If you're deciding whether to see this or not…use the force for something else than just to make things float.
*************************
In a Nutshell:
Title
Genre
Aspects
Score
Kidnap
Thriller

Cast=7 Acting=7 Plot=5 Ending=8 Story=6

Intense=7 Script=4 Pace=7 Abduct=7 Violent=6

6.4
Wind River
Thriller

Cast=8 Acting=10 Plot=7 Ending=10 Story=8

Intense=8 Pace=5 Script=8 Crime=7 Twist=6

7.7
Despicable Me 3
Animated

Cast=7 Acting=5 Plot=6 Ending=8 Story=4

Art=8 Voice=7 Music=7 Family=8 Funny=6

6.6
The Villainess
Action

Cast=4 Acting=9 Plot=5 Ending=10 Story=6

Violent=10 Pace=9 F/X=9 Gun=7 Fight=8

7.7
Detroit
Drama

Cast=8 Acting=10 Plot=8 Ending=7 Story=10

Interest=7 Script=8 Filming=9 History=7 Pace=7

8.1
Dunkirk
Drama

Cast=10 Acting=10 Plot=10 Ending=10 Story=8

Interest=9 Script=8 Filming=10 History=9 War=10

9.4
Star Wars: The Last Jedi
Sci-Fi

Cast=10 Acting=8 Plot=10 Ending=8 Story=7

CGI=10 Violent=7 Pace=6 Space=8 Sequel=6

8.0