Marvel Cinematic Universe films ranked from Worst to Best
Avengers: Infinity War is the movie event of the year, no questions asked. It is the culmination of 10 years of films, some amazing, some good, some not so good – but fans have stuck with it through it all. People were sceptical about the Marvel Cinematic Universe (MCU) in the beginning, but look how far it's come; making over $14 billion at the box office since its inception. To celebrate this, we're looking at all of the movies so far, ranking them from worst to best.
Thor: The Dark World
By far the most uninspiring entry in the MCU, it does play to its biggest strength (Loki, of course), but drowns under the absence of colour and sheer dullness that runs through its entire running time. It's important in the grand narrative that runs through the films, but that's the only reason anyone should take any time out to watch this yawner of a flick.
The Incredible Hulk
Arguably the universe's most forgotten entry; while a far improvement on Ang Lee's puzzling effort, and featuring some a-class destruction from the angriest Avenger, it's too far astray in terms of tone to fit in nicely with the following movies. It further cements that Ruffalo's casting in a certain big entry was a fantastic choice (sorry, Ed).
Iron Man 2
Iron Man 2 had a lot to build upon following its now iconic predecessor. The pressure of this is captured throughout this slapdash entry, that tries to do way too much in a short space of time. While not devoid of great moments, it feels more like an Avengers precursor with Mickey Rourke than a viable standalone (although Don Cheadle was an inspired bit of casting).
Avengers: Age of Ultron
The phrase 'overegging the pudding' comes to mind. James Spader's Ultron was a fantastic villain (I can hear those soothing, yet menacing tones even now), but don't let the presence of all these heroes fool you – Age of Ultron isn't a well-put together film. Giddy team-up sequences aside, there's too many future storylines in the mix for us to appreciate the stakes (which are pretty high, Sokovia for example).
Thor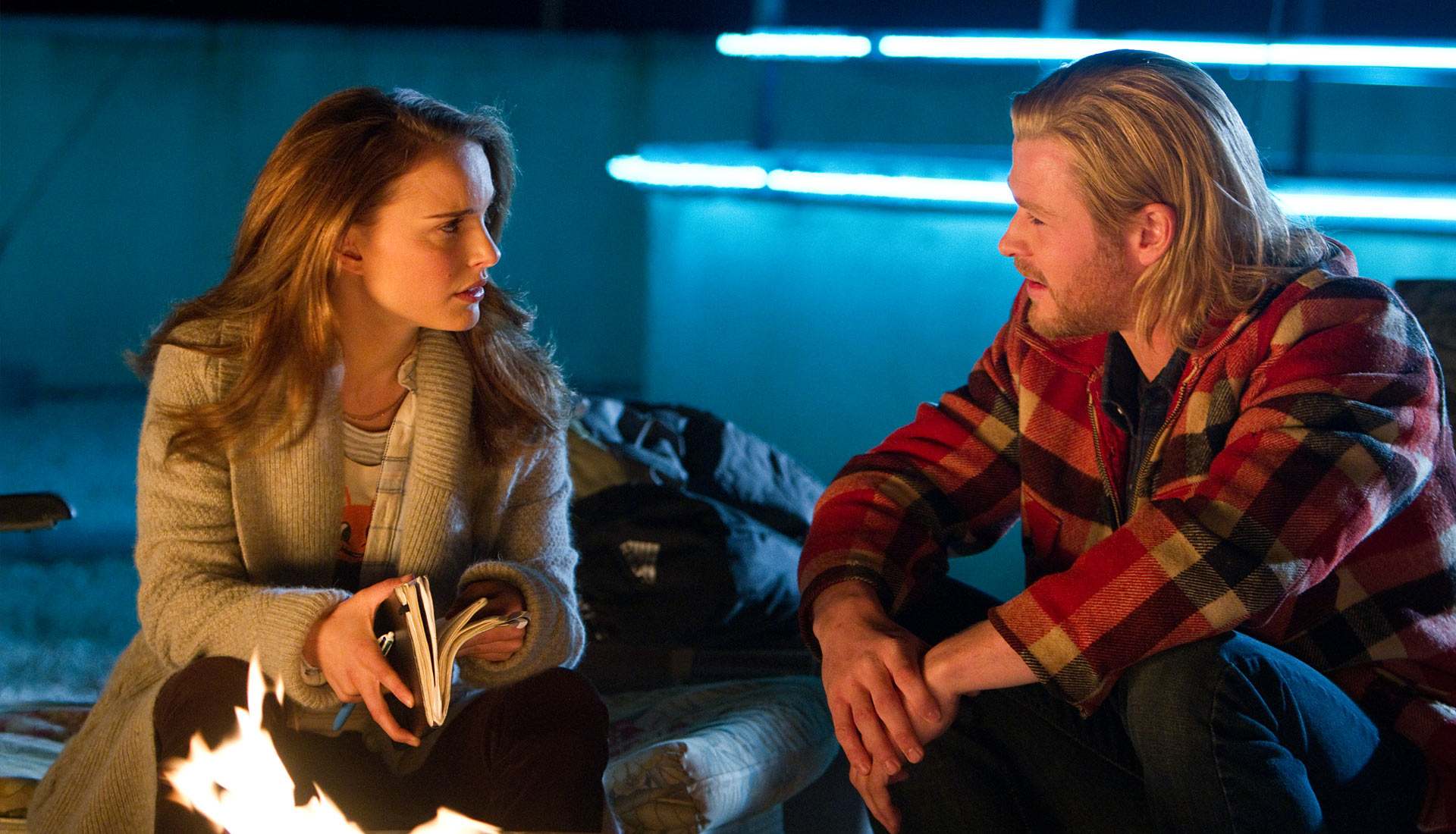 The God of Thunder's introduction to the MCU isn't bad by any means – it's a classic fish out of water story with Shakespearean themes (that'll be director Kenneth Branagh's influence). But it all feels a little flat, and over time, it doesn't carry a lot of lasting impact. Hemsworth is indeed a great Thor, but Hiddleston's introduction as Loki was a career-defining moment.
Iron Man 3
Honing in on the psyche of our favourite genius, billionaire, playboy philanthropist, this was a much darker entry that admirably focused on deeper themes, looking at how Stark coped after the traumatic events of Avengers Assemble. However, a controversial decision involving The Mandarin has tainted this film forever.
Doctor Strange
Psychedelic Iron Man in the mountains with Inception-esque visuals – that's Doctor Strange, and that should be enough to sell the movie to anyone. Cumberbatch near flawlessly embraces the terrific character, and fans of Tilda Swinton will be more than satisfied – while there are problems with the villain (common in the MCU anyways), there's a lot to be admired here.
Guardians of the Galaxy Vol. 2
James Gunn's second outing with the Guardians is a lot of fun, featuring a once again fabulous soundtrack (although not as groundbreaking as its predecessor), terrific visuals and reliable chemistry between the cast. But this an exercise in turning all the things people loved up to eleven; some of which works, others don't (Mantis and Drax). But be prepared; bring tissues ("I'm Mary Poppins, y'all").
Captain America: The First Avenger
Chris Evans is the heart of gold of the MCU. This first performance as Cap is truly impressive, embodying the spirit of a patriot who wants to help, who becomes a great leader. It's both an origin story with a distinctive retro style, a kickass World War II film, and a love story – it's great, basically.
Ant-Man
The smallest Avenger has a lot of heart if this stellar entry is anything to go by. Featuring a pitch-perfect Paul Rudd, watching our hero shrink down and navigate the world is a novelty that is yet to fully wear off. There were some complaints the villain was poor, but Corey Stoll made for a captivating screen presence. It's good fun, and that's what counts.
Spider-Man: Homecoming
Yes, it's a Spider-Man movie with grin-inducing, web-slinging sequences. But what makes this work is its presentation as a coming-of-age teen movie set mostly in high school. Tom Holland is perhaps the finest ever on-screen incarnation of the legendary hero, and Michael Keaton is an intimidating, memorable villain. Praise the lord Spider-Man is where he belongs.
Black Panther
Ryan Coogler's vision made for one of the greatest superhero films to date. Black Panther is a revolutionary film, featuring a grand, futuristic spectacle with Wakanda, a charismatic, bold hero with Boseman, a scene-stealing, powerful Michael B. Jordan, and an age-old tale of revenge that is told with an unrelenting freshness. Wakanda Forever, indeed.
Thor: Ragnarok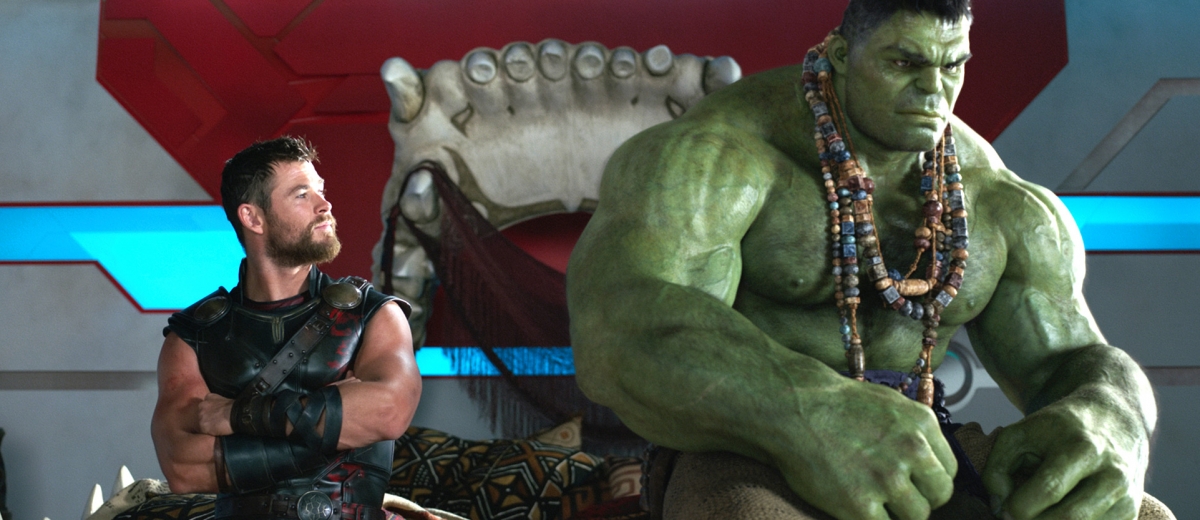 Considering how low down the first Thor movies are on this list, Ragnarok's leap is nothing short of miraculous. But Taika Waititi unleashed his indie-film sensibilities on to the Marvel universe, turning another potentially dull Thor outing into a hilarious blockbuster. Hemsworth should continue to bring his comedic chops to the table – it's a landmark moment for the future of the MCU.
Iron Man
This is where it all began; Iron Man kickstarted the MCU. Despite being a relatively smaller-known character, through Robert Downey Jr's seamless ability to balance arrogance and wit, and Jon Favreau's epic vision, it remains one of the series' highest points, and still holds up 10 years later. "I am Iron Man" is still one of the greatest modern cinematic moments.
Avengers Assemble
The team-up no one though was possible, but boy, oh boy, it was. Years later some of it doesn't always hold up (for example, Cap's costume). But when you have things like one-take, hero-to-hero sequence in the final battle, you can't resist that big fat smile on your face. It's grand in every sense of the word, a true blockbuster, a proper popcorn flick, and the moment the MCU became part of cinema history.
Guardians of the Galaxy
Perhaps the greatest surprise in superhero film history, you would be hard-pressed to find someone who knew the Guardians of the Galaxy before the film. But James Gunn's galactic adventure changed the game forever; Chris Pratt made for a perfect leading man, and Bautista's casting as Drax reignited his popularity in the public eye. Thrilling, funny and quirky – this, at one-time, rag-tag group of nobodies have become a force to be reckoned with.
Captain America: The Winter Soldier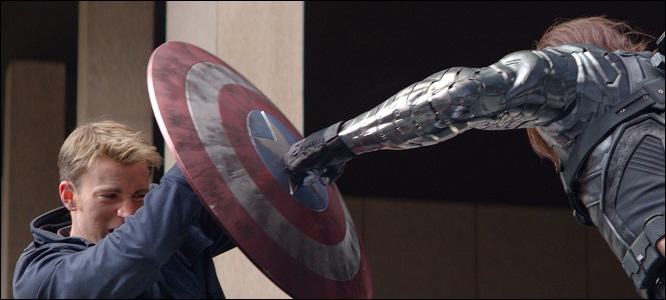 The second Captain America outing is definitely a political conspiracy thriller, but that's not its greatest strength. Cap reminds us of a world we aspire towards, values we wish were still respected today. This film starts to show his conflict with the darker issues in play in the real world. Not only this, but it's a blood-pumping action film, with adrenaline-fuelled action sequences that showcase Cap's scarily strong powers.
Captain America: Civil War
Dubbed as 'Avengers 2.5', there may be a few characters missing, but what's amazing is this feels like both another team-up movie and a central Captain America outing. It's the Russo Brothers magnum opus; a masterclass in superhero filmmaking that dropped many a jaw around the world. Taking our favourite heroes and pitting them against each other is a tantalising prospect, which they executed near-perfectly. Inspiring fans to pick a side (Team Iron-Man, obviously), the resonant story of government control had a strong emotional core too. It's impossible to talk about Civil War without mentioning the Airport Scene, which is undoubtedly the most perfect superhero fight sequence in history. That, plus the Spider-Man pay off and the introduction of Black Panther, it's an unequivocal masterpiece.
Are you excited for Infinity War? What's your favourite MCU film? Let us know in the comments.