The DVD Lowedown 10/27-11/2
Fellow space travelers…I apologize for not posting in a while. I have been dealing with health issues and real life problems that have taken all of my time.
As I sit at my desk looking at the stack of movies yet to be reviewed…I feel it's time for The Lowedown to go back to its roots. I have built this movie review brand on the premise of reviewing movies out on physical media…and I have strayed from that. I now shift my focus back to basics and will post a weekly review column covering what I have seen.
As an added bonus, I now have high speed Internet. That means I will add movies and TV shows from Netflix and Amazon Prime to my arsenal of almost 7000 movies.
So sit back and relax, grab a beer (or a tea) and take a look as I give you The Lowedown on what I've watched…starting with the stack on my desk.
Here's The Lowedown on "Spider-Man: Far From Home" (PG-13 – 2019 – Blu)…Save us Night Monkey!
Genre: Fantasy/Comic
My Score: 8.1
Cast=9 Acting=6 Plot=8 Ending=10 Story=7
Imagine=8 CGI=10 Pace=8 Comic=7 Funny=8
Our friendly neighborhood Super Hero decides to join his best friends Ned, MJ, and the rest of the gang on a European vacation. Peter is trying to have fun not being Spider-man, but Fury and The Elementals have other plans.

"Don't ever apologize for being the smartest one in the room." But you should apologize for thinking you are. If you know anything from the actual comic book, this movie will not come as a surprise. The ending was really good, though so full marks (props to J.K. Simmons for coming back as triple J). For a comic book movie, you can't go wrong. The movie lacks some fundamentals, however…it didn't live up to the first film for me.
Here's The Lowedown on "John Wick: Chapter 3 – Parabellum" (R – 2019 – Blu)…It wasn't just a puppy!
Genre: Action/Gun
My Score: 9.3

Cast=10 Acting=7 Plot=10 Ending=9 Story=7
Violent=10 Pace=10 F/X=10 Gun=10 Intense=10
Super-assassin John Wick is on the run after killing a member of the international assassin's guild, and with a $14 million price tag on his head.
"Under the circumstances your privileges are reinstated immediately, what do you need?" We all know what John needs…what I needed was a great third film and I got it! The cast just gets better and the fight scenes are on point. Halle Berry did well (love the dogs) and there is one of the best knife fights I have ever seen! When the credits rolled, I made two conclusions: 1. There will be a 4th movie 2. It was worth seeing for sure!
Here's The Lowedown on "MIB: International" (PG-13 – 2019 – Blu)…you snore when you meditate!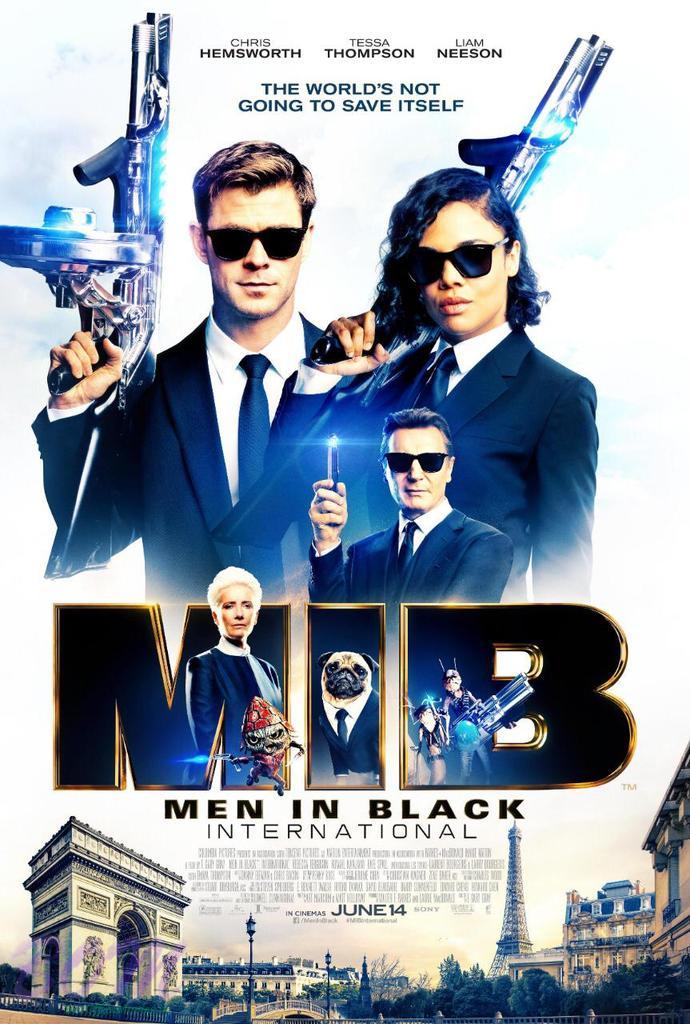 Genre: Sci-Fi/Comedy
My Score: 7.6

Cast=8 Acting=6 Plot=7 Ending=8 Story=6
CGI=10 Pace=8 Violent=8 Funny=7 Chemistry=8

The Men in Black have always protected the Earth from the scum of the universe. In this new adventure, they tackle their biggest threat to date: a mole within MIB.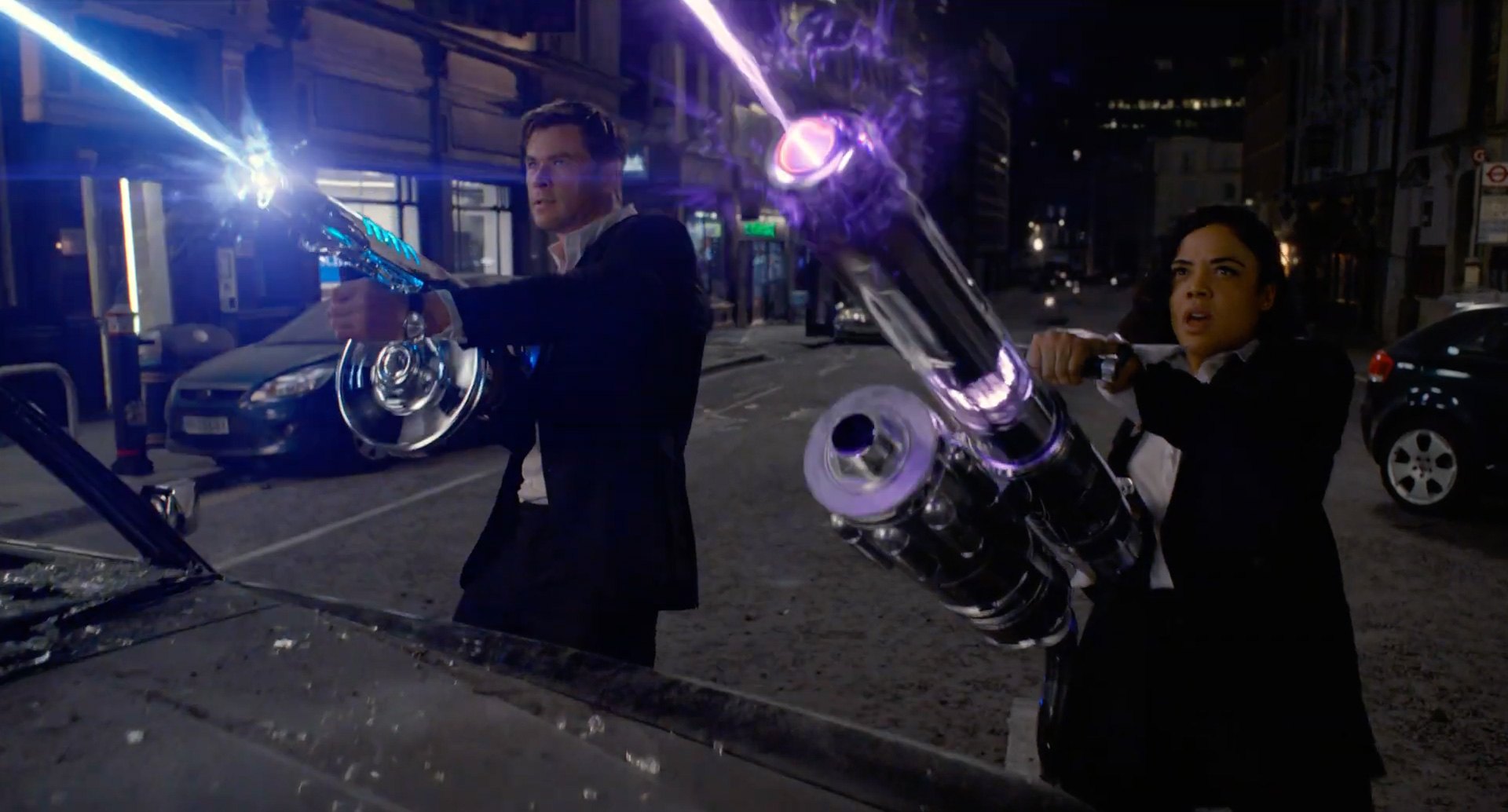 "The universe has a way of leading you to where you're supposed to be, at the moment you're supposed to be there." I am so glad that went with this idea as opposed to Channing Tatum and Jonah Hill. Still, I found myself not wanting to see this…but it was actually a fun watch. Thor and Valkyrie have good chemistry and adding Liam Neeson was a nice surprise. I thought the F/X were better than any of the others, but it lacked with a predictable story. I actually didn't want to be neuralized after this one.
Here's The Lowedown on "X-Men: Dark Phoenix" (PG-13 – 2019 – 4K)…I protected her!
Genre: Fantasy/Comic
My Score: 7.2
Cast=8 Acting=5 Plot=6 Ending=8 Story=6
Imagine=8 CGI=9 Pace=7 Comic=8 Funny=5
Jean Grey is one of the most beloved X-Men. But when a mission goes wrong, Jean is exposed to a dark and ancient power.
"The mind is a fragile thing…takes only the slightest tap to tip it in the wrong direction." By and large, the X-Men franchise hasn't come close to The Avengers…it just hasn't. There were a lot of negative comments on this, but I liked it. The kind of messed with the Apocalypse timeline, but Jean Grey's transformation is closer to the comic book here. The CGI is some of the best I have seen in this franchise!
Here's The Lowedown on "Anna" (R – 2019 – Blu)…I work for the KGB, baby!
Genre: Action/Spy
My Score: 8.0

Cast=6 Acting=8 Plot=7 Ending=9 Story=8
Violent=10 Pace=8 F/X=9 Spy=8 Twist=7
Beneath Anna Poliatova's striking beauty lies a secret that will unleash her indelible strength and skill to become one of the world's most feared government assassins.
"Trouble never sends a warning." It's "Atomic Blonde" meets "La Femme Nikita" in this spine-tingling action movie! I liked just about every aspect of the film…and there was one fight scene that sets it apart from the rest. This is the kind of underrated film that will take you by surprise. The story leaves you wondering which side she's on…and I liked that as well. Don't forget your silencer as you fire this one off!
Here's The Lowedown on "Furie" (TV-MA – 2019 – Blu)…They're like spider webs.
Cast=4 Acting=6 Plot=5 Ending=9 Story=5
Violent=9 Pace=6 F/X=7 Martial=10 Stunts=8
A mother with a checkered past is trying to start again. But when her daughter is kidnapped, she must turn back to that life in order to save her.
"I might be in the wrong place…but you took the wrong kid." This Vietnamese film has a lot going for it. I only recognized a couple of actors…plus the plot and story were meh at best.
What I loved was he reason I bought the film…the fight scenes! Veronica Ngo shines as a mama bear you should not have messed with. It was basically "Taken" with better stunts. I am looking forward to seeing more Ngo action films very soon!