The Lowedown on "Aquaman" (PG-13 – Theatrical – US)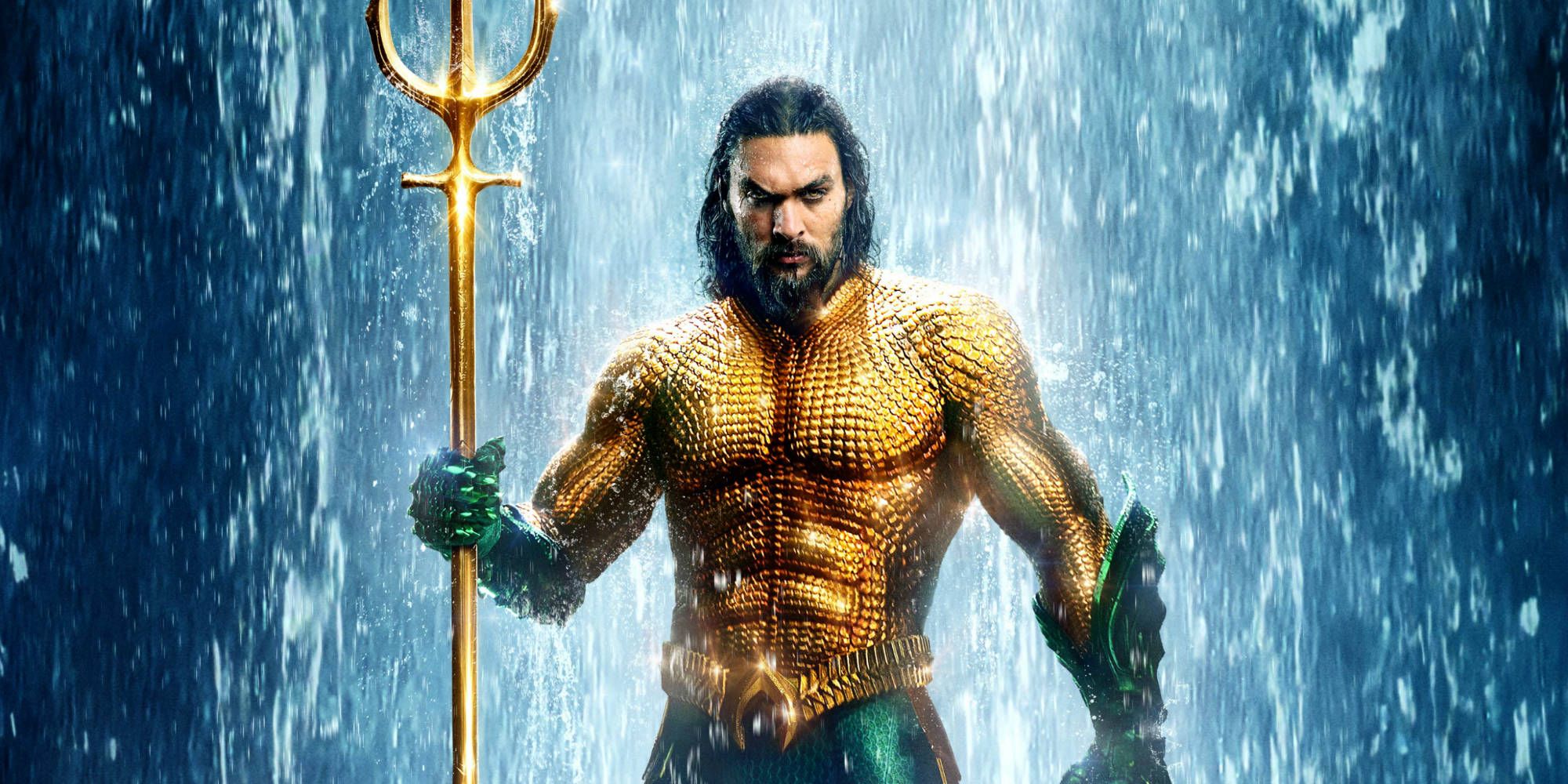 Or "No sir, I am not making fun of your CGI suit."
The DCEU's latest installment answers the burning question…"Does he talk to fish?" Ok maybe that was not their only intent…but it was what I wanted to know. I couldn't wait to see this on the big screen…not only for Jason Mamoa (probably the best casting job DC has done), but for James Wan as director. Let's dive into the deep end of this movie and break it down…here is the Lowedown:
Genre: Fantasy
Sub-Genre: Comic
Length: 2hrs. 23min.
Let's look at the movie scores:
Cast=10
Acting=7
Plot=9
Ending=10
Story=7
Movie Score: 8.6
The cast was explosive…Jason Mamoa, Amber Heard, and Patrick Wilson…add in Nicole Kidman, Willem Dafoe, Dolph Lundgren, and others and this cast deserves an 11. The acting was pretty well done as well…Mamoa is not a great actor but he has gotten better since "Conan".
Plot: Arthur Curry, the human-born heir to the underwater kingdom of Atlantis, goes on a quest to prevent a war between the worlds of ocean and land.
The plot's been done before, but it was still nice. It was still more form than substance…comic book movies focus more on the special effects than the concept.
The ending was great…full of CGI, epic battles, and enough closure to finish the movie but leave an opening to move forward. I have to give full points for that, but the story had a few holes in it. It is better than it has been with the DCEU, though
Favorite quote: "A king fights only for his own nation. You fight for everyone."
Let's look at the Genre:
Imagine=10
CGI=10
Pace=8
Full points to James Wan for his imagination and the CGI…Pound for pound the best work in the DCEU thus far! The pace was solid…there were a couple of lag points (stupid dialogue…I don't care about your parents HA).
Looking at the Sub-genre:
Comic=7
Funny=6
Genre Score: 8.2


Total Score: 8.4
I didn't hesitate to see this in the theater…and I was not disappointed. Atlantis was like Asgard and Wakanda had an underwater baby. The visuals were amazing…the illumination reminded me a lot of Avatar. This has officially made #2 on my DCEU list (Sorry Jason…Wonder Woman is still my favorite). If you are a comic book movie fan like I am…this is a solid watch.